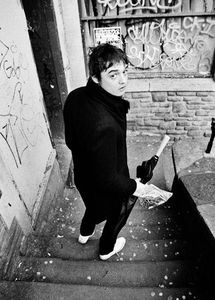 FACEBOOK KNOWS ME BETTER THAN I KNOW MYSELF
1. Starbucks! Which Drink is Meant for You? HOT CHOCOLATE
Keeping it Classy! A classic favorite at Starbucks, Hot Chocolate is a sweet and creamy drink that warms the heart. With mocha and vanilla syrups, steamed milk, whipped cream, and a drizzle of chocolate, this beverage is loved by people of all ages. It's a classic! You are a classy person. You blend very well in most situations and are able to enjoy and be enjoyed by many different types of people with your excellent ability to understand others and your accomplished manners. You have a wonderful sense of fashion and great, yet also diverse, social skills. You rarely offend your friends, as you are not rude, brassy, or obnoxious. You always know what to say and do...and when.
2. What's your car personality? CADILLAC
Smooth, steady and CLASSIC...You are the Cadillac of Cars...lol...sensible and large and in charge. You've got wisdom and class.
3. What kind of panties are you? FUNKY PANTIES
You're stylish, trendy, but not over the top. You know how to look good - without looking like you're trying too hard. Men think that you're cute, friendly, and approachable. And you've got a spunky, feisty side that comes out after a while!
4. What color of skinny jean are you? YOU ARE LEPORED PRINT
YOU STAND OUT! you love to get the comments on how cool and fun you are. you love to walk with attitued in your lepored skinny jeans!
***

_PS1: Quand le lis mon horoscope, j'ai souvent envie de LOLER. Conneries en vrac mais ça m'empêche pas de le lire tous les matins. Piece of shit:
Regardless of whether it's a major or minor life change that you have in mind, today is the day to start making it. The stars are highly favoring new beginnings, today. From starting a new diet to starting a new job, there is so much good energy flowing right now that what you start today will surely end in success. Use your energy to the max and get things going in the right direction as quickly as you can. That way, you will start to see the rewards of these changes more quickly, too!
PS2: Demoiselle Lanka, pourrais-je obtenir votre mot de passe? Pour lire votre blog...Je serai bien curieuse de voir ce qui s'y cache.
electrovamp . drinks taste better when they're free