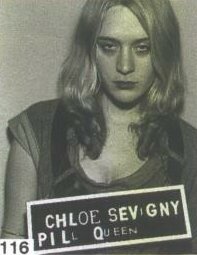 1.THE MEANING OF YOUR BIRTHDAY [FACEBOOK ONLINE]
| | |
| --- | --- |
| Lucky Color: | Saffron |
| Personality Strengths: | Care, Creativity |
| Personality Weakness(es): | Pessimism |
| Successful Career Path: | Natural Science |
| Sense of Humor Style: | Sarcastic |
| Adjectives to Describe You: | daring, upredictable |
| Also born on October 25: | Johan Strauss II, Georges Bizet, Pablo Picasso, Ciara (ps: cherchez l'erreur) |
_Description:
You are a complete paradox as a person - innocent, yet experienced; fragile, yet strong on the inside; normal, yet unique; creative, yet organized; optimistic, yet realistic! Certainly a very interesting person - you possess several qualities that people often thought were mutually exclusive.
2.WHAT COMMON STEREOTYPE DO YOU FIT
N E R D _ click here
+ FUNKY KEYWORDS
i just want to fuck a girl -> P.I pas intéressée
do you want kate moss -> pas spécialement
histoires surréalistes -> t'es bien tombé(e)
nylon canalblog -> oui c'est moi
comment redécorer sa maison -> click here
i want my pete doherty -> t'es sûre?

radio birdman . alone in the endzone