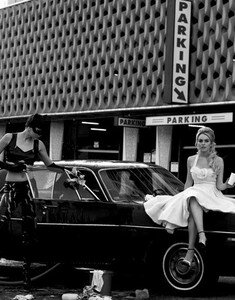 ::SOURCE FESSEBOOK::
WHAT LOOSER ARE YOU?

You're a freak! In the 60s and 70s, you would have been a hippie. In the 80s and 90s, you were known as a punk or a radical. And in the 2000s and beyond, freaks are now called "indie". Or, sometimes, just "freaks". What does this mean? It means the man has it out for you, dude. But the man doesn't understand the meaning of peace, art, beauty, or freedom.
WHAT DRUG ARE YOU?

You are Methamphetamine: Ice ice, baby! You can smoke it, inject it, snort it, even keister it. Your side effects include making people skinny, happy, irritable, sweaty, and alert about their bad teeth.

HOW RUDE ARE YOU?

Your rudeness makes you quite a snob: Life is about you, and if someone stands in your way of happiness you tear them down to elevate yourself. In your eyes, you know what's best and most everyone isn't as special as you. You want others to know that you're different and if you're with those who bother you, you'll do a good job of showing them just how different you really are.
WHICH SPOILT CELEBRITY ARE YOU?

I'm Paris Hilton. As Americas biggest celebrity, you have seen it all. From coke binges, sex tapes, marijuana incidents, drunken driving, rehab, jail, public hookups and stolen cell phones to your fashion line, album, movies and even a newfound belief in religion - is there anything left for you to fill the tabloids with?
jack penate . spit at stars